UR Express
The ultimate cloud-based medical claims management platform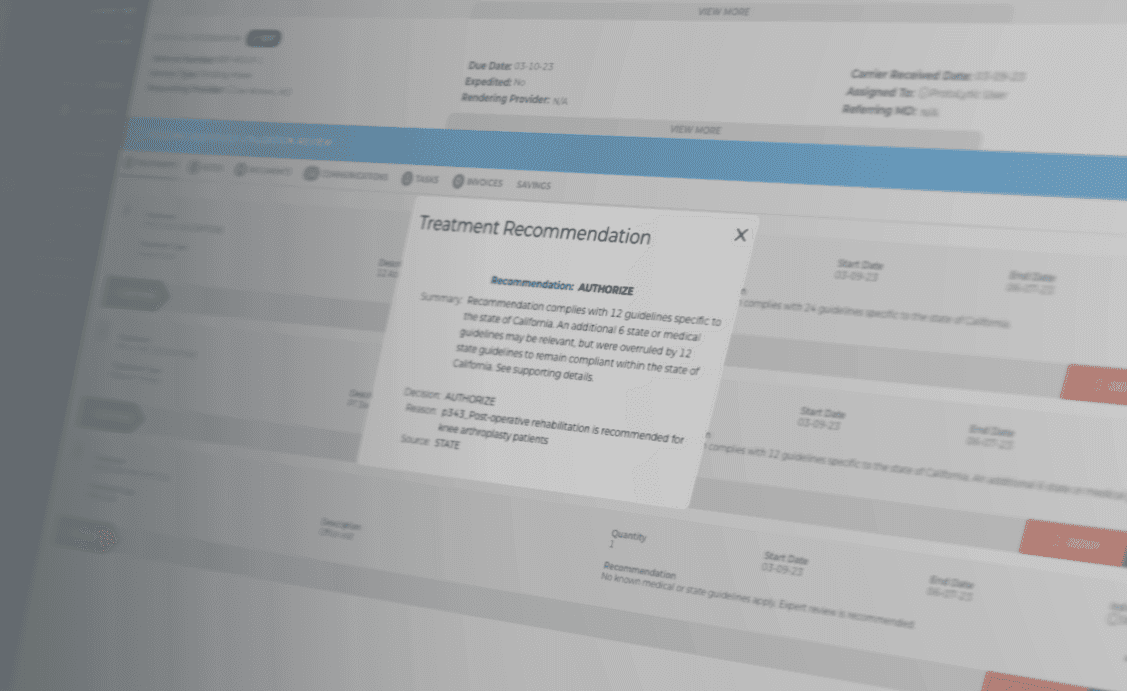 Your Gateway to Seamless Medical Case Management
Optimize your workflow to achieve expedited outcomes.

Standardize Utilization Review requests to facilitate seamless compliance with state regulations.

Personalize settings to seamlessly align with your organization's specific requirements.

Empower your team with secure, global access to your organization's UR workflows.
Seamless Communications, Integration, and Management
Experience the power of integrations with our platform, seamlessly linking you to physician review organizations (IRO) and vendors through advanced API connections.
Repetitive tasks are automated, including routine communications between providers, attorneys, and other stakeholders, ensuring that all necessary parties stay informed and engaged.
Deeply link EBM guideline tools, as well as integrate new state rules and letters swiftly and without cost, enabling your team to constantly stay up-to-date with the dynamic guideline environment of all 51 jurisdictions.
Streamlined Document Management
Document management is no longer a tedious task. UR Express facilitates audits, reviews, and the document paper trail they require with ease. From managing internal and external appeal processes to automating state requirements and form generations, UR Express turns document management into a smooth, hassle-free experience.
Powerful and Comprehensive Reporting
UR Express takes reporting to a whole new level, fully supporting URAC accredited UR operations with ease. Enjoy the convenience of automated reports and compliance tracking, coupled with secure and timestamped document storage for streamlined auditing.
The UR Express system is amazing! It automates many of the UR nurse's functions to get faster results and improve productivity. The system makes recommendations based on evidence-based guidelines, state rules and regulations, and machine-learning algorithms. It also provides all communications required for a state, generates letters and attachments, and captures billing data based on billing arrangements with UR clients.
- UR Review Nurse | Tampa, FL